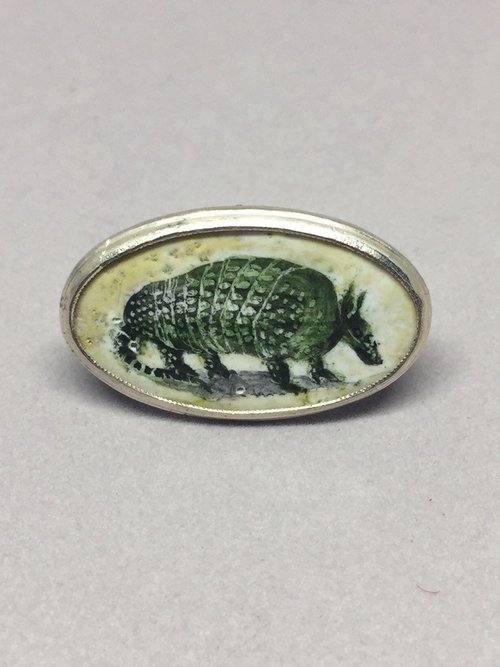 Armadillo Enamel Ring
This hand painted enamel image of a Texas armadillo is fused onto copper and set in a hand fabricated silver ring with a bezel. It's large but comfortable design is lightweight and smooth around the edges. The armadillo is symbolic of protection and boundaries.
All pieces are handmade to order and will be created when the order is placed. During checkout you will be given the choice of the design in this listing's photograph or a custom design of your choosing.